Our Team
Our team of dedicated and friendly doctors, practice nurses, allied health and reception staff are here to provide you and your family with holistic, personalized, professional, and patient-centered healthcare.
Doctors
Dr. Manmeet Sekhon
MBBS MRCGP (UK) FRACGP DFFP (UK) CTH ( USA)
Dr. Manmeet Sekhon graduated in 2001 and commenced her Postgraduate General Practice Training at West Midlands GP VTS in Birmingham, working at Good Hope Hospital England after having gained experience in Internal Medicine at Grampian University Hospital, Aberdeen. She completed her Obstetrics & Gynaecology GP rotation at one of the premier Barking, Havering and Redbridge University Hospitals NHS Trust in Romford and gained her Diploma of Family Planning from the Faculty of Sexual & Reproductive Healthcare London.
She completed her GP training at Northwick Park VTS in London and attained the membership of the Royal College of General Practitioners and was also granted the Fellowship of the Royal Australian College of General Practitioners.
She worked at Belmont Medical Centre in London and on her move to Australia established McCrae Village Clinic with a vision to provide personalized, comprehensive and continuing care with an emphasis on increasing patient participation in health care.
She has two young boys and is a proud supporter of Challenge, a non-profit organization supporting children affected with cancer.
She has achieved the Certificate in Travel Health and is a member of the International Society of Travel Medicine (ISTM).
She has a keen interest in women & child health, preventative health, chronic disease management and mental health especially in postnatal depression and adolescents. She has a strong compassion for lifestyle modification programs and believes that health literacy enables patients to make positive choices for their own health.
She believes in a Holistic model to Health and is an accredited supervisor under The Australian General Practice Training (AGPT) program.
Dr Megh Goswami
MBBS MRCGP (UK) FRACGP ACCAM
Dr. Megh Goswami graduated in 2001 and commenced his Paediatric Training at AlderHey Hospital in Liverpool (UK) and later transitioned to Postgraduate General Practice Training at London working at Ealing Hospital,Middlesex.
He completed his GP training at the London Deanery VTS and attained the membership of the Royal College of General Practitioners, London in 2008 and later was granted the Fellowship ad eundem gradum of the Royal Australian College of General Practitioners.
Before moving to Australia he worked at a busy practice in West London with over 12000 registered patients.
He moved to Australia in 2008 and has worked in rural and remote locations throughout Queensland for over 10 yrs including at Baralaba, Biggenden, Moura, Charters Tower, Barcaldine, Weipa, Boonah, Babinda, Emerald and Palm Island. He was involved in the management of Hospital, Nursing Home and General practice on those locations involving management of critically ill patients.
He has also been granted the ACCAM Australian Certificate of Civil Aviation Medicine and is a registered DAME
He has a keen interest in men's health, chronic disease management, elderly care, and teaching in General Practice .
He is a very experienced GP and an accredited educational supervisor under The Australian General Practice Training (AGPT) program actively involved in training General Practice registrars.
Outside Medicine, he enjoys Music, singing, playing the piano, chess and is part of the Mornington peninsula Badminton group.
Dr Ambika Katoch
MBBS FRACGP
Dr Melissa Franks (GP Registrar)
MBBS BMSc DRANZCOG
Melissa grew up on a farm outside of a small central QLD town called Biloela. Enjoying both the violin and piano, Melissa went on to complete a bachelor of music on the violin and taught the violin alongside biomedical studies before completing her bachelor of medicine and surgery in 2014 from Notre Dame Sydney; After migrating south to Melbourne to start her medical career, Melissa worked in a number of hospitals including Western hospital, Royal Women's Hospital and Monash Hospital gaining skills in a diverse array of specialty areas.
Melissa has experience in pediatrics, obstetrics & gynecology, aged care and general medicine. This broad training has allowed her to develop skills and a keen interest ranging from pre-conception health through to age care. Melissa's passion for obstetrics led her to undertake further training in this area, and she completing a diploma of obstetrics & gynecology in 2017.
Having a love of sea sports and the countryside, Melissa has moved to Rosebud to embark on a career in general practice. She is keen to work alongside patients to optimize health concerns, particularly in the areas of women's health, pediatrics and aged care.
Practice Nurses
Kristina Hone
Hannah Knapcek
Sandra Fitzgerald
Receptionists & Admin Team
Alison Raymond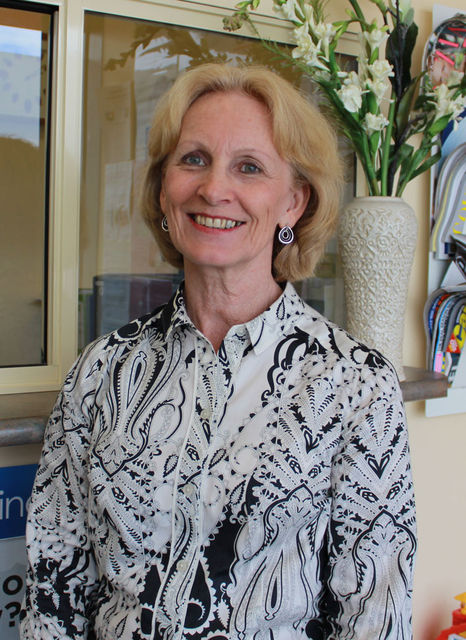 Alison has over 25 years of experience as a medical receptionist and continues to enjoy her role working with our patients. She is committed to ongoing training in all aspects of her role in the reception and medical administration and has attended many seminars and training sessions over the years.
Kristy Rossborough
Angelica Tuzson
Deanna Mammi
Eliza Ioannou